Dimension (mm): 250X250X13
1 W. / PCS (g): 160
l Populära klara färger: Röd, Gul, Blå, Grön
l Ansökningar: Basket / Badminton / Volleyboll / Futsal /
Rullskridskoåkning / mångsidiga sportytor
l CTN-storlek (mm): 535X535X430
l Kg / M²: 2,56
l M² / CTN: 8
l PCS / CTN: 128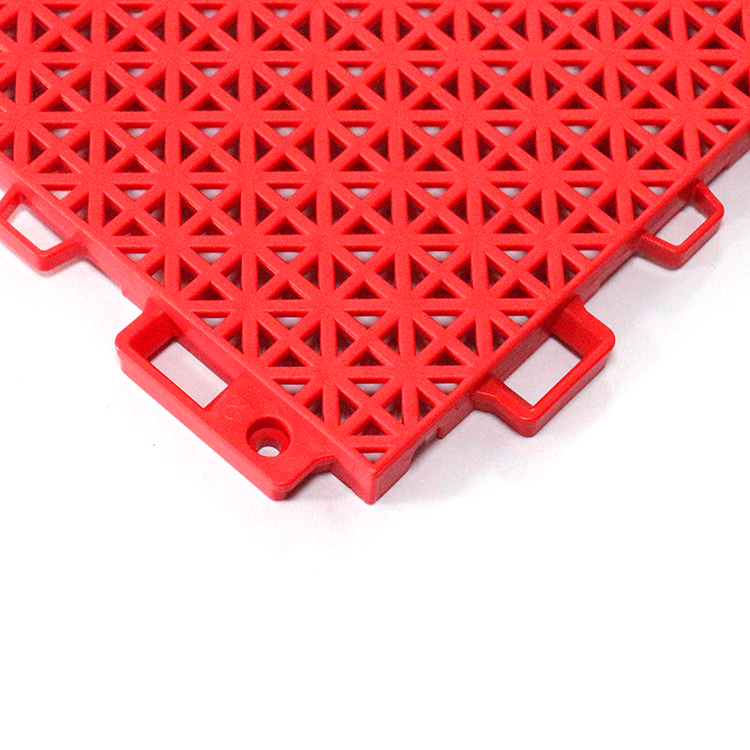 Technical Requirement

Test Results

Compression Resistance

Uniform compression monolithic floor 15KN lasted one minute, without any breakage

√

Rebound Rate

≥90

95

Coefficient of Sliding Friction

0.4~0.6

0.5

Shock Absorption,%

≥15

15

Vertical Deformation, mm

≤3.0

1.9

High Temperature Test

70℃

√

Low Temperature Test

-40℃

√

Skid Resistance Value(BPN20℃)

80-100

83

Surface Hardness

≥60

68

Flame Retardant Rating

1

1

Advantage

1.Eco-friendly: 100% recyclable Polypropylene, eco-friendly in production, installation and application.Advantages:

2.Healthy and safe: excellent shock absorption performance.
3.Durable: long lasting outdoor/indoor application with 8-10 years of guarantee.
4.Suit for different climate and weather: Anti-aging ,anti UV, anti corrosion, anti-fading.
5.Budget Saver: low purchase cost and zero maintenance fees.
6.Multi Functional: sports courts, backyards, kindergarten, garage-
7.Fast and easy installation: easy to install and dismantle. One-man team operation.
8.Selectable color options.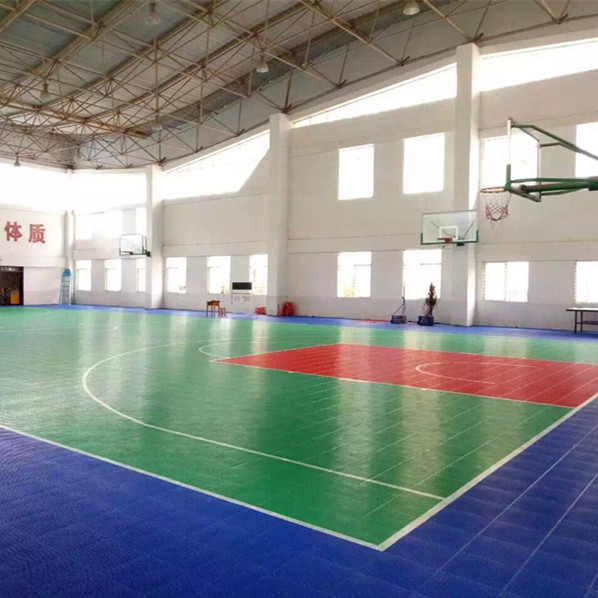 Kravet på basen är enkel: solid och jämn bas, inget vatten kvarstår efter regn, så bättre cement eller asfalt, och dränering är bekväm, mindre än 3cm för höjdskillnad i 3m område och spåren bredd inte större än 3cm.
Den kan installeras direkt över betong, asfalt eller annan hård och platt yta. För utomhusupphängande interlocking sportgolv finns kantningar för de färdiga banorna, skruvar behövs. För inomhusupphängande interlocking sportgolv, bör du använda plaggen för den färdiga banan. Cirkelsåg behövs för att klippa plattorna för att passa perfekt för både utomhus och inomhus domstol .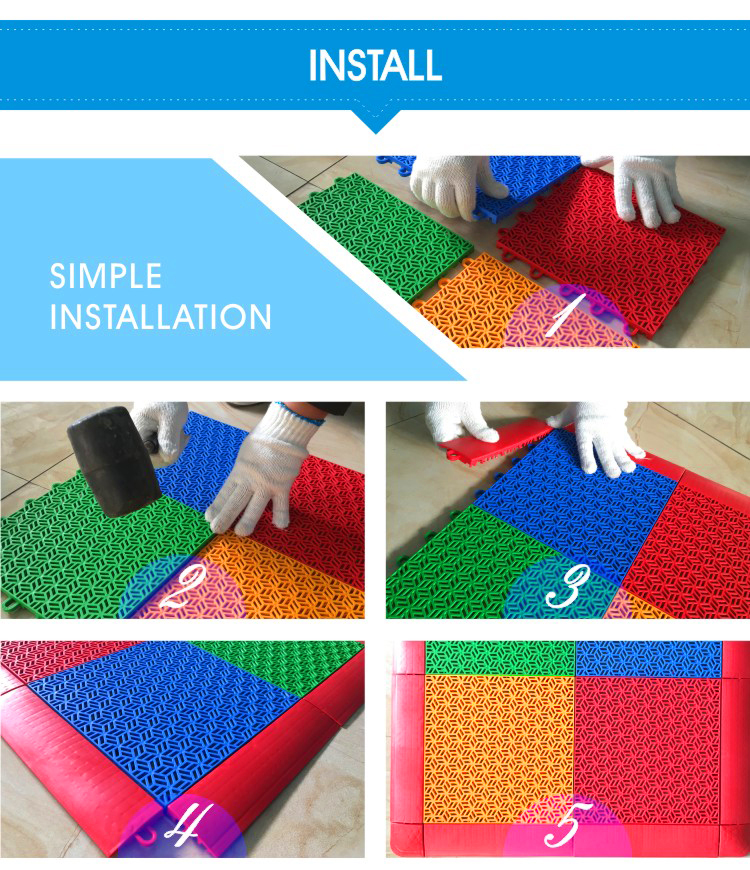 Välkommen att kontakta oss
Produktkategorier : PP Interlocking Floor > Utomhus basketboll